A Shady Post
By Nadine McCrea | May 2nd, 2010 at 9:17am
I did a little project this week for the lamps in my daughter's room. She is very particular about how things go together in her bedroom (hmmm, where does she get that from???)
The before looked something like this:




Image Source: kijiji.ca


She hated the pleated shades and shiny brass metal of her hand-me-down lamps. But her room is rather small and lights attached to the wall made sense.

Time to put on the crafty hat!

I spray painted all the metal parts in the basement. (gasp, gasp- trying to breathe- it would have been much better to do the work OUTDOORS, but it was raining, and when I have a project in mind, I get impatient!)

They looked better already.
But what to do about the shades? I removed the pleated "slipcovers" and also spray-painted with the black spray paint. FAILURE!!!! There is old glue on the shades and the new paint just highlighted that detail. Boo hoo!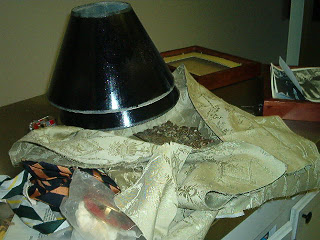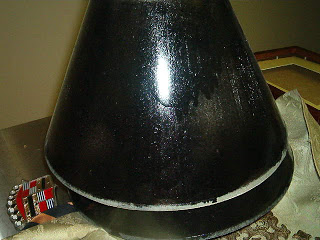 SO I thought I'd cover the shades in ribbon for a one-of-a-kind look. It took 4 rolls of this ribbon from Walmart @ $2.50 each which comes to (oh, no a math test - I'm panicking, ok $10) plus my handy dandy glue gun. The whole project took about 10 minutes per shade. I just wrapped the ribbon around the shade, so the inside looks exactly like the outside. I only used a small dot of glue at the beginning, at the end of each roll and to finish up the shade.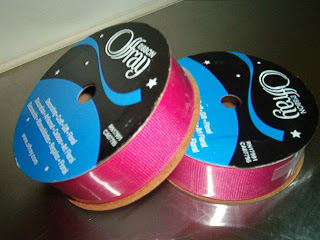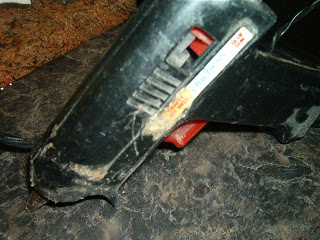 yeah, that glue gun ain't pretty, but it gets the job done!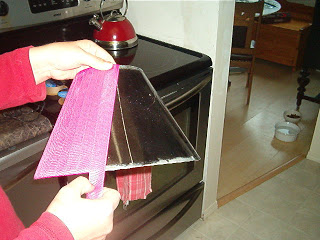 And this is what they look like now: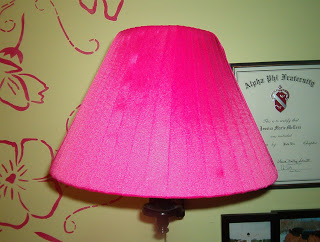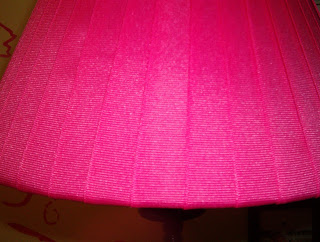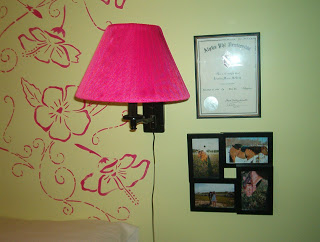 The horsey-girl is delighted.

P.S. The full reveal of her room is next week!
See you then!

Nadine
You Might Also Like
Comments (0)
You could be the first person to comment!